Dentist in Hasbrouck Heights, NJ
All our professionals at Dr. Mason's maintain the highest levels of accreditation and pursue ongoing education to stay abreast of the latest trends in dentistry.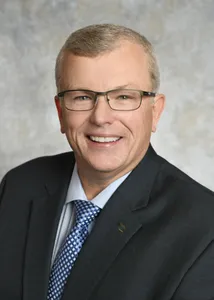 Dr. Jeffrey Mason
Hasbrouck Heights, NJ Dentist
Jeffrey Mason, D.M.D.,FAGD
Dr. Mason's practice of Cosmetic and General Dentistry has been serving the Hasbrouck Heights area since 1992. He is a lifelong resident of Bergen County and was raised in Hasbrouck Heights. A Doctorate in Dental Medicine was conferred from the UMDNJ-New Jersey Dental School and Dr. Mason completed his post-doctorate training in the General Practice Residency in Dentistry from Hackesack Medical Center. He has earned and has received the Fellowship Award in the Academy of General Dentistry which recognizes Dr. Mason's commitment to continued learning and education in dentistry.
The Dental Practice offers comprehensive care in dentistry and oral medicine. Patients may be treated in crown and bridge, dental implant crowns, root canals, oral surgery, tooth-colored fillings, dentures, pediatric dentistry, periodontal (gum) treatments, and a variety of other dental/oral conditions.
Dr. Mason is the Vice-Chairman of the Dental Department and has been the Director of the General Practice Residency in Dentistry at Hackensack University Medical Center since 2017 and has been a clinical instructor of the residency program since the mid-1990s. This is a hospital-based training program that trains up to 18 Resident Doctors in all the facets of Dentistry. Dr. Mason with the other Directors coordinate clinical and didactic training in oral surgery, crowns, bridges, root canals, dentures, pediatric dentistry, orthodontics, periodontal, pharmacology, and medically complex treatments of hospitalized and emergency patients. Up to seventy Doctors participate in the program.
Currently is an active member of the Academy of General Dentistry , the American Dental Association , the New Jersey Dental Association , the Bergen County Dental Society , and the American Dental Education Association .
Dr. Mason is a current member and past-President of the Lions Club of Hasbrouck Heights, a current member of the Men's Auxiliary of the VFW of Hasbrouck Heights, and the past-president of the Chamber of Commerce of Hasbrouck Heights. He is or has been very active in the youth programs of River Edge including Scouts, the Little League, and the Soccer League.