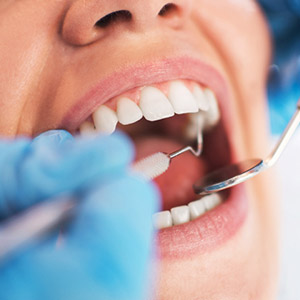 Finding out you have a cavity can be an unwelcome surprise. The truth is, though, it didn't happen overnight, but the result of ongoing conditions in the mouth.
Those conditions usually begin with harmful oral bacteria. As a life form, these bacteria need food and lodging, which they readily find from the carbohydrates in your diet. The bacteria and food remnants form a thin biofilm that accumulates tooth surfaces called dental plaque. The bacteria in turn produce oral acid, which can soften and erode the teeth's protective enamel. As bacteria multiply the mouth's acidic levels rise, making cavity formation more likely.
But there's also a flip side to this scenario: Interrupting bacterial growth can help prevent cavities and other dental diseases. Here's how you can do just that.
Remove plaque buildup. It's a simple principle: Deprive bacteria of their refined carbohydrates to reduce their toxicity and remove daily plaque buildup with brushing and flossing. For an added boost, see your dentist at least twice a year for a thorough dental cleaning.
Curtail snacking on sweets. Bacteria love the refined sugar in pastries, candies and other sweets as much as we do. Thus, constant snacking on sweets throughout the day could actually foster bacterial growth. Instead, ease up on your sugar intake and limit sweets to meal times only.
Rinse after sugary drinks. Sodas, sports or energy drinks also provide bacteria with added sugar. They may also contain added forms of acid that further lower your mouth's pH level into the acidic danger zone for teeth. Make it a habit, then, to rinse out your mouth with clear water after drinking one of these beverages to dilute excess sugar or acid.
Take care of your saliva. Saliva neutralizes acid even more than plain water, usually in 30 minutes to an hour after eating. By contrast, not having enough saliva increases your risk for decay and other dental diseases. So, be sure to drink plenty of water, monitor medications that might interfere with saliva production, and use saliva boosting products if needed to keep your saliva production healthy.
If you would like more information on managing your dental health, please contact us or schedule an appointment for a consultation. You can also learn more about this topic by reading the Dear Doctor magazine article "Cost-Saving Treatment Alternatives."